Haider Ali Khan - A Freelance Web Designer & Developer from Dubai
I am Haider Ali Khan, a self-taught Web Designer and Developer with over 12+ years of industry experience (6 years in Dubai). I specialize in standards-based HTML5, CSS3, Responsive Website, Wordpress, Joomla, PHP & MYSQL, and JavaScript web development
My Tools
Adobe Photoshop CC, Adobe Illustrator CC, Adobe Dreamweaver CC, Adobe Aftereffect CC, Adobe In-Design CC, Web Expression, MS Frontpage, Notepad+, SwishMAX, FlashMX
My Services Includes
Web Design & Development, Flash Website Design, E-Commerce Website, CMS Website, WordPress Theme Design & Development, Joomla Theme Design & Development, 4images PHPscript Theme Design & Development, Search Engine Optimization (SEO), Domain Registration, Web Hosting, Mobile Website and Interface Design, Video Presentation, Animated Presentation
Specialties
Responsive design and it's implementation, Cross browser coding, Mobile application, flyer design, Corporate Identity, HTML5, JavaScript, usability, CSS3, Wordpress, Joomla, PHP & Mysql Web Designing Tools
SEO Search Engine Optimization PPC Marketing, SMM Marketing, Digital Marketing, Email Marketing, Social Media Marketing, Whatsapp Marketing, SMS Marketing, EDA Linx Technology | www.edalinx.com
System Administrator of Windows 2012 Servers network with multi end users workstations with OS Windows 8.1, windows 8, windows 7, XP, 2000, XP environments. Identify fault and troubleshoot hardware devices PCs, UPS, Modems, Printers and Scanners, Exposure with LAN & WAN Network Devices Installation & Configuration. Performing Data Backup using MS Backup tools for data protection, storage management, high availability and disaster recovery. Created Users, Group Policy and provided the necessary user rights to the shared data folders, Printers resources using Active Directory for the shared folders and Network resources.
HAIDER ALI KHAN MUHAMMAD ATIQ
With over 12+ years of professional experience in Information Technology.
I am responsible for the design, layout and coding of company websites. I am involved with the technical and graphical aspects of websites like how to the site works and how it looks. Also involved with the maintenance and update of existing sites.
I have been responsible for Networking, Hardware and Software Management and Computer Applications Support I.T
I am very enthusiastic about applying myself strongly in any of these areas.
I have always had a very amicable working relationship with all colleagues and Partners. I look forward to a challenging assignment and career.
I am now looking to build on my extensive range of professional experience & skills within a Suitably challenging role in IT Support. I am keen to achieve further professional development.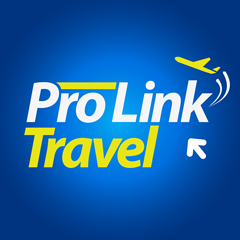 Company: Pro Link Travel - Dubai, United Arab Emirates
IT Manager
Develop meeting clients or account managers to discuss the business objectives and requirements of the job.Develops site content and graphics by coordinating with copywriters and graphic artists; designing images, icons, banners, audio enhancements, etc.Developing skills and expertise in appropriate software/programming languages including HTML5, JavaScript, CSS3, PHP, Joomla, Wordpress. Keeping abreast of emerging technologies in new media, particularly design programs such as FreeHand, Illustrator, Photoshop, Swishmax, Acrobat, Director, Dreamweaver and Flash.Develop relationships with websites to obtain quality links. Improve search-engine rankings. Develop and maintain social media profiles on Twitter, Facebook, and LinkedIn etc.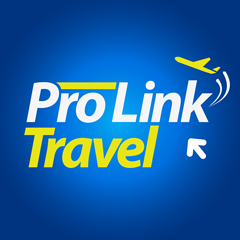 Company: Summer Breeze Holidays - Dubai, United Arab Emirates
IT Manager
text text text text text text text text text text text text text text text text text text text text text
Contacts
Phone
Mobile: (+971) 566 91 0017
Phone: (000) 000 0000
Fax: (000) 000 0000
Email
Address
International City
Spain Cluster, Dubai
United Arab Emirates.